Sams CD's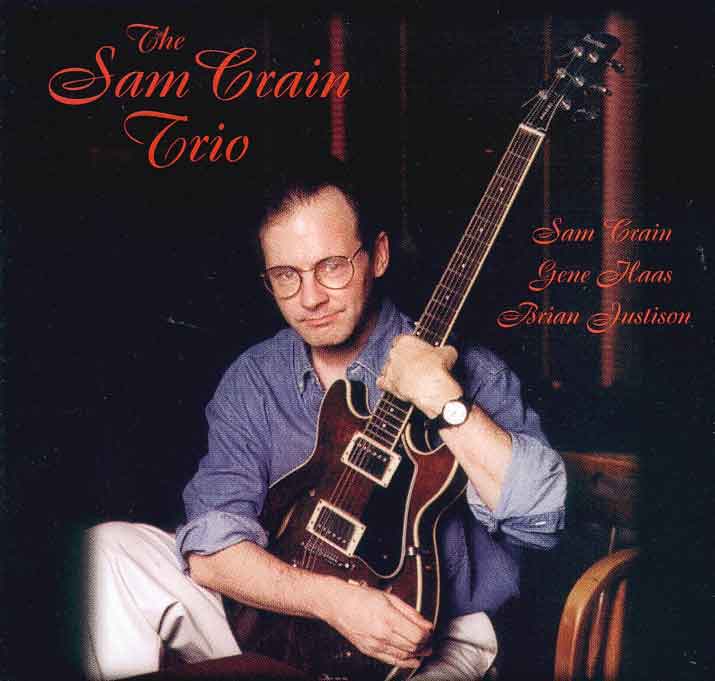 1. In Your Own Sweet Way (Dave Brubeck)
2. One Note Samba (Jobim)
3. Darn That Dream (Van Heusen)
4. Bluesette (Toots Thielemans)
5. I Love You (Cole Porter)
6, 7, & 8, Three Songs for Julie (Sam Crain)
9. Have You Met Miss Jones (Rogers & Hart)
10. I've Told Ev'ry Little Star (Kern & Fields)
11. Moonlight in Vermont (Blackburn & Suessdorf)
12. Like Someone in Love (Van Heusen)
13. Tenor Madness (Sonny Rollins)
14. Someone to Watch Over Me (Gershwin)
Sam Crain (Guitar)
Gene Haas (Bass)
Brian Justison (Drums)
Produced By Sam Crain
Recorded and Mastered by Michael Taylor
Recorded July 24 and August 22, 1997 at Lincolnland Community College, Springfield, IL. And September 4, 1997 at Taylor Music, Pawnee, IL.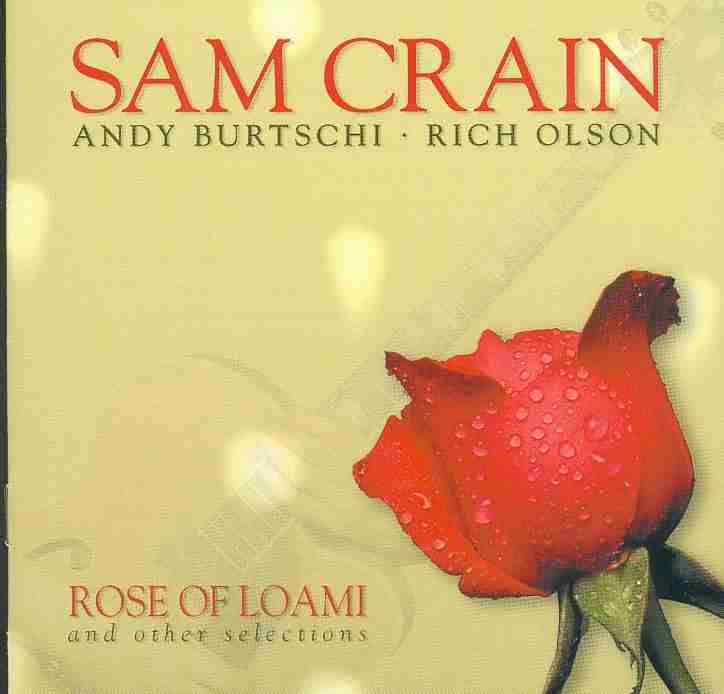 1. Near-Miracle on 33rd St. (Sam Crain)
2. Ada's Pissoir Christmas (Sam Crain)
3. But Beautiful (Van Heusen)
4. A Day In May (Dave Hoffman)
5. Rose of Loami (Sam Crain)
6. Somebody's Song (Sam Crain)
7. One Pecan (Sam Crain)
8. Squirrely Shirley (Sam Crain)
9. Nital Leef (Tom Becker)
10. Laser Girl (Sam Crain)
Sam Crain (guitar)
Andy Burtschi (Bass)
Rich Olson (Drums)
Recorded April, 22nd, 2001
Produced By Sam Crain
Recorded and Mastered by Dave Burdick at Third Stone Poductions, Decatur, IL.
Assistant engineer: Ryan Morris
To order these CD's contact Sam at
scraintunes@prodigy.net



The Sam Crain Story Sam's Gigs
Sam's Gallery Sam's Wit & Wisdom Sam's Music Catalog